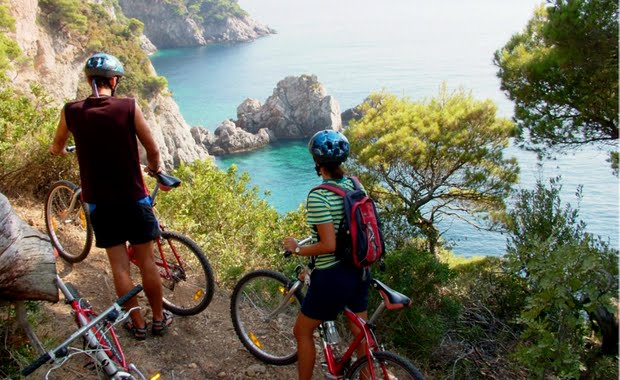 Things to do in Istria
Lie on a beach or sail around uninhabited islands. Venture inland to find adorable hill-top towns scattered throughout the countryside, surrounded by vineyards and olive groves. Istria is not a huge area, so wherever you choose to stay, you will be able to easily visit most towns, beaches, parks and attractions.
Outdoor activities
Istria has stunning natural landscape with forests, mountains, beaches, rivers, caves, valleys and protected national parks. Istria boasts 60 bike trails, through the forests and over mountains. You can either bike your way across the whole region, or explore a smaller area, visiting vineyards and olive groves as you go. Hiking is possible all year round, with an abundance of hiking trails along the coastline, through the forests and between historical villages. 
There are also several horse riding centres, which offer short rides or day treks through the countryside. Hunting is also possible at a number of game parks dotted around the region. Istria has about 440km of fantastic coastline, where you can go sailing around islands, diving on shipwrecks, fishing, surfing, water skiing, jetskiing and more. You can also explore caves, go rock climbing or kayaking local winding rivers.